You can place your slogan here.
This would also be a great spot for a top product pitch. Company Overview

Decision Software Systems (DSSŪ) provides On-Site and Off-Site Information and Engineering Technology Consulting Services for Financial, Engineering, Aerospace, Utilities and Communication Industries.

DSSŪ provides skilled technical professionals to meet industry and government requirments.

DSSŪ offers clients, a complete technical solution to assist in meeting the program technology objectives.

News

¹ 2023
See Also
decision-software.net

Decision Software Systems is a Small Business Concern established in 1984. We have successfully provided Professional and Technical Services to our clients for over 25 years.


¹ 2023
We have extensive expertise in Computer Security Engineering .
Past Project(s) have included:

Systems Engineering Support for Development of Multi-Level Security Operating Systems.

Development of Wide Area Network Database Organizational and Role Based Access Controls

Infosec Engineering for Type1 Security Systems

Public Key Encryption Systems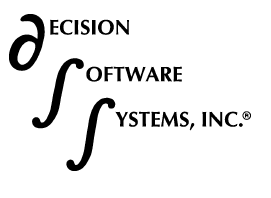 Decision Software Systems Inc
Copyright Decision Software Systems Inc (c) Jan 2023 All Rights Reserved
Decision Software Systems Inc. dssinc@decision-software.com

Company Profile


Decision Software Systems is a Professional Services firm established over 25 years ago. DSSŪ firm is experienced in all phases of the Software Development Process.

NAICS Codes: 541330,541511,541512, 541519, 541611, 541612, 541613, 541614, 541990, 928110, 561320, 541712, 511210, 423430, 518210, 519190, 611420,541617,541618, 541690.541720,541712